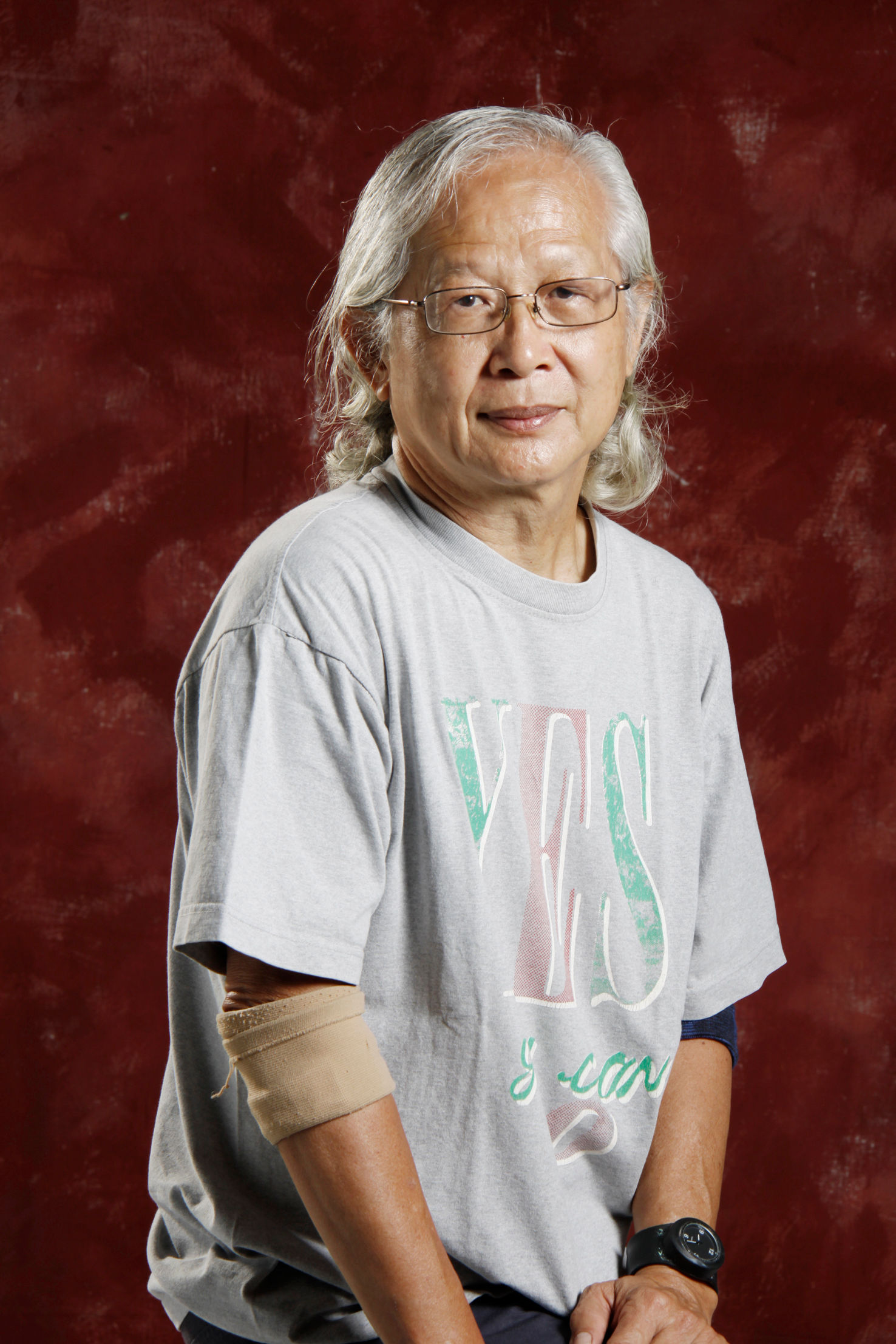 Tan Kah Wah
Born: 1945
Hometown: Singapore
Based in: Singapore
Kah Wah was born in Singapore and was in a corporate human resource career before becoming a self-taught commercial photographer in 1990 and is still in commercial practice today. From the '70s, he self-taught himself in oil and painted leisurely out of interest in colours and through the inspiration of the many impressionistic-style artworks he saw in books and museums.

He sees painting as an extension of the creativity found in photography.

Not being schooled in any way in art, he paints intuitively….covering spaces, putting in marks and letting the painting emerge itself over time. Increasingly, oil has ceased to be the main medium and both oil/chalk pastels, Chinese ink, watercolour pencils have been mixed together as an experimental process to accommodate the Eastern techniques of calligraphic painting.

Not being able to be a realistic painter, he has to use raw and rough techniques to bring out his images.
---
---
More About Tan Kah Wah
What inspires you?
colors and patterns and the works of other artists, the inside of me
Describe your creative process.
look, awakened by the look.....translate look into own original
What are 3 words that best describe your work?
broad strokes, impressions, colorful
Who are some artists that have influenced your work?
both western and eastern artists all over the world
What is the most important tool when creating your work?
ink currently
What is the best piece of advice you have been given?
just paint from the inside and let your instincts direct you
Where do you go for inspiration?
books, galleries, online
---
Collections Featuring Tan Kah Wah
2 Collections